Book ahead and save! Kids Go Half Price in early December and save up to 40% in the school Christmas holidays!
Choose from 60 real-life role-play scenarios such as taking to the stage as an actor or dancer, learning the financial literacy required to be a banker or the skills needed to become a police officer, fashion designer, doctor, dentist, vet, WWE superstar, and more! Whatever your kids are into, there's something at KidZania to suit all personalities and ages.
Want to encourage dreams of taking to the skies? Head to the Aviation Academy where kids can train as a cadet on a state-of-the-art flight simulator based on a real A-319 plane, or learn the importance of service and safety as cabin crew. Little heroes can discover what it takes to be a firefighter by finding out how fires start and what to do if they smell smoke or spot flames.
With no other experience like it anywhere in the UK, KidZania provides the maximum amount of fun whilst giving kids the confidence to find out which roles excite them the most. Each 'job' is rewarded with 'kidZos', the currency required to open a bank account, learn how to budget, and buy themselves treats.
These tickets do not include entry to the secret Christmas area. To purchse tickets that include the Christmas area please book here.
Following Government advice KidZania has a limited number of tickets available each day, therefore booking in advance is essential. All activities have been adapted to ensure that good hygeine and social distancing measures are able to be followed.
* All guests wear are asked to wear a mask or face covering during their visit to KidZania London as a condition of entry, including all children aged 4+ years. Masks will be available for purchase on arrival to KidZania if you do not have one.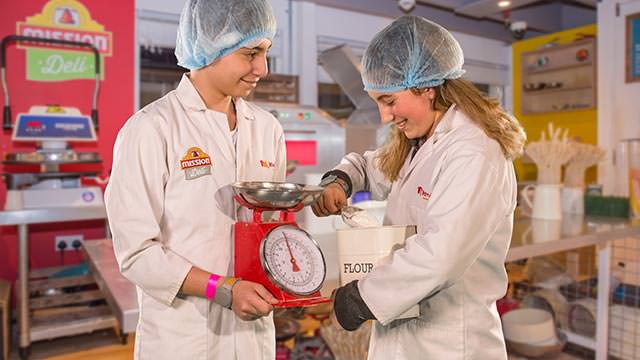 BOOK TICKETS