Book ahead and save!
Standard Experience:
Choose from a variety of real-life role-play scenarios such as taking to the stage as an actor or dancer, learning the financial literacy required to be a banker or the skills needed to become a police officer, fashion designer, doctor, vet, and more! Whatever your kids are into, there's something at KidZania to suit all personalities and ages.
Want to encourage dreams of taking to the skies? Head to the Aviation Academy where kids can train as a cadet on a state-of-the-art flight simulator based on a real A-319 plane, or learn the importance of service and safety as cabin crew. Little heroes can discover what it takes to be a firefighter by finding out how fires start and what to do if they smell smoke or spot flames.
With no other experience like it anywhere in the UK, KidZania provides the maximum amount of fun whilst giving kids the confidence to find out which roles excite them the most. Each 'job' is rewarded with 'kidZos', the currency required to open a bank account, learn how to budget, and buy themselves treats.
----------------------------------------------------------------
KidZania Secret Christmas Wonderland tickets NOW available! Running until 31st December 2021.
Suitable for ages 4yrs+ (Infant ticket holders will not be permitted into the area)
Running most days until 31st December 2021, experience the brand new Christmas package 'Secret Christmas Wonderland' which is perfect for both children and adults to celebrate this magical time of year together!Tickets will include entry to the fantastic KidZania city where children choose from 60 real-life role-play scenarios, plus entry to KidZania's Secret Christmas area which has six additional activities!!
Head to the Elf School, where children can learn the role of Santa's Elves and even design their owntoys and gifts. Head to Bekha's Bakerywhere children can stock up on some sweet treats. Once they have built up their 'elf-confidence' children can get really creative at Santa's Craft Korner whereCrafters can help decorate the city with glitter and snow, stamping their own designs on cards and baubles. Then step into Mrs Claus' office to write a letter to the one and only Santa.
The KidZania Stadium has been transformed to host Christmas dance and music classes with those taking part getting the chance to showcase their funky festive moves in theCity Christmas Nutcracker Parade!
Perhaps most excitingly, the KidZania Theatre will play host to a KidZania Pantomime! Pre-recorded in the KidZania city, the 40-minute pantomime 'Cinderella' is the Fairy Godmother of all pantomimes and offers the perfect dose of family fun this Winter!
Entry to this event includes 3 hours entry to the KidZania City, 1 hour in the Secret Christmas area, entry to the 45-minute pantomime, and a hot drink/ treat.
Read more
The Secret Christmas package operates throughout December on 4th, 5th, 11th, 12th, 18th, 19th, 20th, 21st, 22nd, 23rd, 26th, 27th, 28th, 29th, 30th, 31st.
There are three 'timetables' to choose from as described below. Whe you finalise your booking you will be able to choose your preferred timetable (subject to availability)
Arrival: 10am
Secret Christmas Area: 10-11am
Panto Screening: 11.15am-12pm
KidZania City: 12-3pm
Arrival: 10am
KidZania City: 10-11am
Secret Christmas Area: 11.15am-12.15pm
Panto Screening: 12.30-1.15pm
KidZania City: 1.1503pm
Arrival: 2pm
KidZania City: 2- 4.15pm
Secret Christmas Area: 4.30-5.30pm
Panto Screening: 5.45-6.30pm
KidZania City: 6.30-7pm
The Secret Christmas Area is non suitable for children under 4yrs and children with infant tickets are not permitted to enter the area.
Advanced health and safety measures:
In order to help the attraction maintain social distancing effectively the early years section is currently closed and children under 4 years are unable to enter KidZania
The rules currently in place to ensure the health and safety of all guests and staff are as follows;
Face masks are recommended to be worn at all times (applies to all adults and children 11yrs+).
No entry for under 4's
Contactless temperature checks before entry
Check-in using the NHS App

Following Government advice KidZania has a limited number of tickets available each day, therefore booking in advance is essential. All activities have been adapted to ensure that good hygiene and social distancing measures are able to be followed.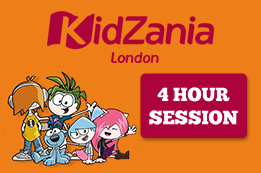 Please Note:
Confirmation sent by email within minutes of booking

You will need to print your eTicket
Your ticket includes:
Standard Experience:
4-hour entry to KidZania - the 75,000 sq ft city designed for children of 4-14
RFID security bracelets for each visitor


Secret Christmas Wonderland (5-hour ticket):
Entrance to KidZania's Secret Christmas area with SIX additional activities (1 hour approx)

Seats in the KidZania theatre for Cinderella, a pre-recorded pantomime (45 minutes)

Explore the main KidZania activities for up to 3 hours

Enjoy a hot drink and sweet Christmas treat for each ticket holder

Infant ticket holders will not be permitted into the Secret Christmas area
KidZania London is located on the first floor of the Westfield shopping centre, London, W12 7GA.


Important Information
General Information
KidZania is a popular and busy attraction so you must pre-book a time slot over the phone by calling KidZania. We advise you do this as soon as possible after receiving your eticket. Full details on how to do this are given on the booking confirmation email.
From December 15th 2021 all guests aged 18 years and over will be required by law to show proof that they are fully vaccinated (currently a full course of vaccination without the need for a booster, but this will be kept under review), have proof of a negative test in the last 48 hours, or that they have an exemption. This means that those aged 18 years or over must show their NHS COVID Pass, or an alternative proof of a negative test result, such as an email or text proof, to gain entry into KidZania London.
All guests wear are asked to wear a mask or face covering during their visit to KidZania London as a condition of entry, including all children aged 4+ years. Masks will be available for purchase on arrival to KidZania if you do not have one.
Upon arrival temperature, checks will be carried out and you will be asked a few simple questions to establish whether you've been in contact with COVID-19 in the last 14 days
Children who are aged 7yrs old and under must be accompanied by an adult who must be aged 18+ with an Adult ticket. 1 adult may supervise up to 4 children. Children aged 8yrs+ may enter KidZania without supervision, however, an adult must be present at the time of 'check in'.
Charged car parking is available at Westfield Shopping Centre.
Accessibility
KidZania is entirely accessible to wheelchair users.
Face coverings are not required to be worn by those with certain health conditions and/or disabilities.
Other Facilities
KidZania has a well-stocked gift shop. Hot meals, snacks and drinks are available from several eateries on site.
Lockers, buggy storage and medical services are also available.
Booking and Ticket Information
Adult tickets are for observation/supervision only. Visitors over 14 will not be able to take part in any activities.
When you buy online you will receive an email containing your ticket. It will contain details of how to book your timeslot. Once you have made a timeslot booking KidZania will provide you with a further confirmation email.
Tickets are available to purchase online up to 3pm the day before the intended visit subject to availability

Discount shown is based upon gate price
Picniq accepts all debit cards, Maestro, Visa and Mastercard as methods of payment. There is no credit card charge or booking fee.
Tickets purchased through Picniq are not refundable. The date of the visit can be amended for a fee of £10 per booking. Terms and conditions apply.
Picniq Ltd acts as an agent for all tickets / bookings on behalf of the supplier/principle('the attraction'). Picniq booking terms click here
Should the attraction close at short notice you will be offered the opportunity to visit at another time. Should you decide to cancel your tickets (and the attraction terms mean that this is possible) a fee of 10% of the booking or £10 for bookings under £100 per ticket will apply in all instances.
Map & Directions
Click to activate map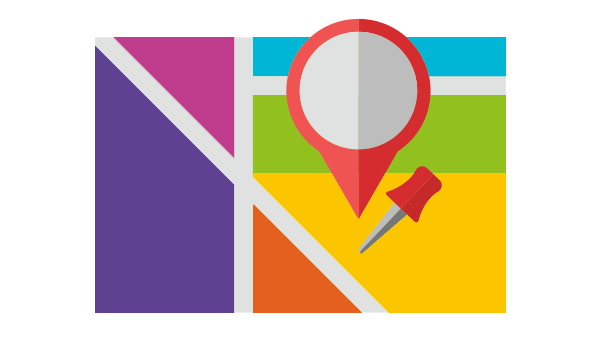 Directions
1st Floor Westfield shopping centre (Shepherds Bush), W12 7GA. KidZania London is easily accessible via the M4, M40 and M25. It can also be accessed easily by tube, train and bus.
Opening Times
Opening times for KidZania vary based on the date chosen, for the most up to date opening hours please visit the website
*Last admission 4 hours before closing.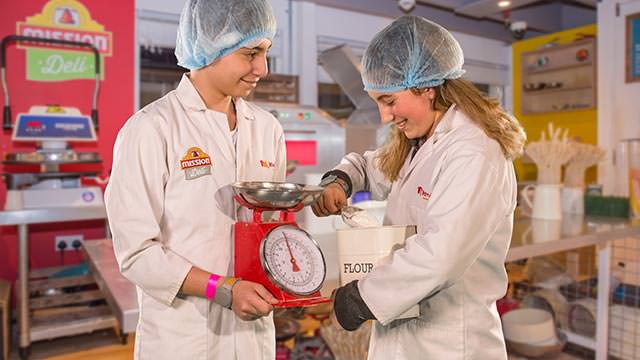 BOOK TICKETS