Frequently Asked Questions
What Can We Help You With?
On this page you will find answers to the most popular questions our customer service team get asked. General information about our booking procedures can be found in the 'Important Information' and 'Terms and Conditions' divs on each attractions booking page. Detailed attraction information can be found on their individual websites.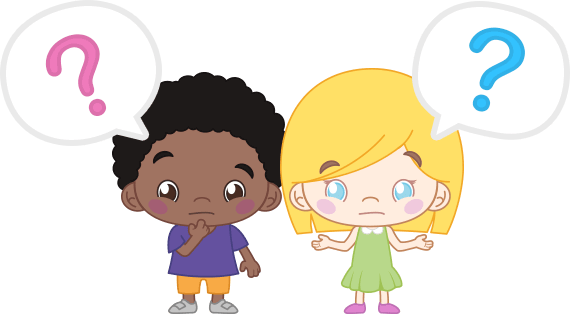 Most Common Questions
Do I need to print my tickets or can I just show them on my phone?
I haven't received my tickets - what can I do?
I haven't heard of Picniq before, is it a legitimate company?
Booking Tickets
How do I book online?
Once you have selected your discounted tickets follow the simple steps through to the payment screen.
Purchase your tickets securely through Worldpay.
Shortly afterwards you will receive an email confirmation of your booking with an e-ticket attached
Print the e-ticket and take it along to the attraction.
Enjoy a fun day out!
I haven't heard of Picniq before, is it a legitimate company?
Picniq is a loved and trusted ticket provider by hundreds of thousands of parents and families around the UK. You can read what other customers have had to say about us on Trust Pilot or check out our Facebook Page where we have 680,000+ engaged followers.
Can we buy tickets from you if we don't want to visit with children?
Absolutely! We welcome all bookings with or without children - and, let's face it, we are all big kids at heart!
Can I make a group booking?
You can currently book a maximum of 12 tickets per transaction. Larger group transactions…. coming soon!
If I or one of our group are disabled, what is the best way for me to make a booking?
Many of our attractions are suitable for disabled visitors and some concession tickets are available to purchase on our site. We do however recommend that you visit the attraction's website to understand their specific access arrangements and facilities before booking.
Where can I see your Terms and Conditions?
Attraction specific terms and conditions can be found on each attraction's information page as well as during the booking process. Generic terms and conditions can be found on the home page or by clicking here.
Payment
Are there any booking fees?
There are no booking or transaction fees on any of our tickets if you book online.
What types of payment do you accept?
We accept Visa, Delta, MasterCard, Electron and Maestro cards.
Are my details safe if I buy online?
We process payments using Worldpay, which has the latest security software. This guarantees your payments and personal information are safe and secure. Card details are not stored by Picniq and we have the very best practices in place to ensure all your data is protected.
How will my email address be used?
We require your email address to be able to send booking confirmations and eTickets. Please be rest assured that we do not sell your email addresses on to any third party.
My bank balance is showing that you have taken payment but the booking failed halfway through the process?
When an online purchase is made, confirmed or otherwise, some banks put a reserve on these funds, ready for us to call for it. If a booking is not confirmed, we will not call for this money and the funds will drop back in to your account within a few working days. This process is called a shadow payment and is controlled solely by your bank. To learn more, please see the following advice from Worldpay.
What is the company name that will appear on my bank statement?
Payments made to us will appear on your bank statement as PICNIQ
Ticket Delivery
How will I receive my tickets?
Tickets are sent via email within minutes of completing your booking. If you have booked for Disneyland® Paris you will receive a confirmation email within minutes of completing your booking and your tickets will follow in a separate email 24-48 hours afterwards.
Do I need to print my tickets or can I just show them on my phone?
With the exception of Longleat Safari and Adventure Park, you will need to print your ticket and take it with you to the attraction. Also, information about whether or not you will need to print your ticket will always be displayed on the page as well as on the confirmation email we send you.
I haven't received my tickets - what can I do?
Tickets are sent via email and should be received within 15 minutes of making your booking. Please check in junk and spam folders as occasionally they like to hide! If you still haven't got them, please either email tickets@picniq.co.uk or telephone 01202 830838.
I've deleted my ticket email, how do I get a replacement?
Gift Vouchers
What is a gift voucher?
Gift vouchers are available in amounts of £10, £25, £50 and £100. They are delivered as 15-16 character codes that can be redeemed on the Piniq Tickets website by entering them in the 'Got a discount code?' section of the checkout.
Where can I buy gift vouchers?
How many times can I use the gift voucher?
Gift voucher codes can only be used on one purchase and then become invalid so be sure to spend the whole value of the voucher or the remaining amount will be lost.
Are there any restrictions on the gift voucher?
Your gift voucher can be used to purchase most of our attraction tickets. However, they are not valid for use in conjunction with any other offer that applies a discount to your basket. Please also note that cashback from 3rd party websites is not available on gift voucher purchases.
When will I receive my gift voucher?
You will receive your gift voucher by email. This will be sent to the email address provided at the time of making the booking.
How do I use my gift voucher?
Gift vouchers are redeemed on our ticket portal tickets.picniq.co.uk. Towards the end of the booking process just before payment details are taken there is a box where you will need to enter your voucher code which starts with the letters 'PGV'.
How long is my gift voucher valid for?
Gift vouchers are valid for 12 months from the date of purchase. You will need to book your tickets to an attraction within this 12 month period, however you may choose a visit date outside of this (subject to date availability).
Can I extend my gift voucher?
Unfortunately gift vouchers cannot be extended and must be redeemed within the designated time.
Can I give a gift voucher as a present?
Yes! Our gift vouchers make a great present! Gift vouchers are not name specific so may be used anyone (this also means you must keep them safe!).
What shall I do if I lose my gift voucher?
Gift Vouchers can be replaced for a fee of £5. If you lose your gift voucher email our Customer Services Team tickets@picniq.co.uk or call them on 01202 830838. Unfortunately printed gift cards cannot be replaced, however an emailed copy of your voucher can be sent instead (for a fee of £5).
What shall I do if my gift voucher doesn't work?
If you are experiencing any problems redeeming your gift voucher email our Customer Services Team tickets@picniq.co.uk or call them on 01202 830838 and they will be happy to help!
I no longer want my gift voucher, can I have a refund?
Unfortunately our gift vouchers are non-refundable.
Cancellations and Amendments
Due to the discount applied, all tickets sold through Picniq are non refundable. In some cases we are able to amend your ticket, providing this is done before the date of your visit. There is a fee of £10 which covers the administration and amendment of your ticket along with any attraction fees incurred.