Coronavirus update ***** This attractions will be temporarily shut until the end of April****
Impacted tickets have automatically been extended for use on any date during the 2020 season.
If you have an off-peak ticket it is valid for any off-peak day during the 2020 season.
If you have a peak ticket it is valid for any peak day during the 2020 season.
For an awesome family day out this year, visit the LEGOLAND® Windsor Resort and experience the ultimate LEGO® adventure!
Whether you are earning your very first driving licence behind the wheel of a LEGO car at the LEGO City Driving School, helping at the LEGO City Coastguard HQ in your own LEGO boat, riding a Dragon through a medieval castle or discovering the lost metropolis of Atlantis in a Submarine - the LEGOLAND Windsor Resort has something for the whole family.
Master Builders will be amazed at the iconic Miniland with famous landmarks built with over 40 million LEGO bricks. You can also see where the LEGO models are made in the Model Makers studio! Little Builders also have so much to explore in the amazing DUPLO Valley with the soak-tastic Drench Towers and Splash Safari, Fairytale Brook, Brickville and more!
With live shows and attractions set over 150 acres of parkland plus a fully LEGO themed hotel on site, the LEGOLAND Windsor Resort is a family destination that is not to be missed!
Don't miss:
The Haunted House Monster Party!
Attend Lord Vampyre's birthday celebration as his special guests and experience his all-new ride.
LEGO® City 4D - Officer in Pursuit!
Join local LEGO City Police Officers in a crazy 4D caper across town in an exciting chase complete with wind, water and bubble effects!
Apocalypseburg
Experience the magic of 3D animated blockbuster movie-making as you go behind the scenes of The LEGO® MOVIE™ 2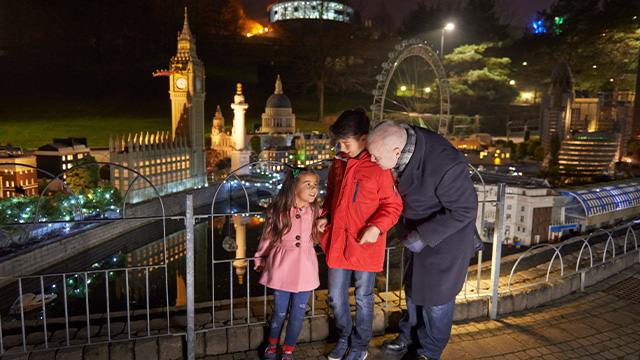 BOOK TICKETS