Whipsnade zoo, the biggest zoo in the UK, covers over 600 acres and has more than 2500 fantastic animals, offering a wild day out for the whole family.
The zoo is home to elephants, lions, bears, giraffes and many, many more plus with the 'Hullabazoo' play areas and real steam train, the fun never stops!
Hullabazo is divided into 3 sections: The farm is an area where little ones can be up-close and interactive with plenty of fluffy farmyard friends, the indoor play area is a centre designed around various habitats enabling children to mimic their favourite animals and get a feel for what each animal habitat is really like, and the adventure play is an outdoor area specifically designed around animal movement.
The Jumbo Express steam takes place on the two impressive steam engines, Excelsior and Superior and will afford you the opportunity to see some of the world's most beautiful and inspiring animals along the way! This train trip includes running commentary which will make it a safari experience you'll never forget.( Payable locally )
Get involved at the zoo by attending some of the amazing daily events like: Wolverine Talk, 'What does a zoo vet do?', Beautiful Butterflies, Lemur Lunchtime and a Crocodile talk - all of which are not only fun but also super educational! There is so much to see and do at this fantastic attraction, you definitely don't want to miss out.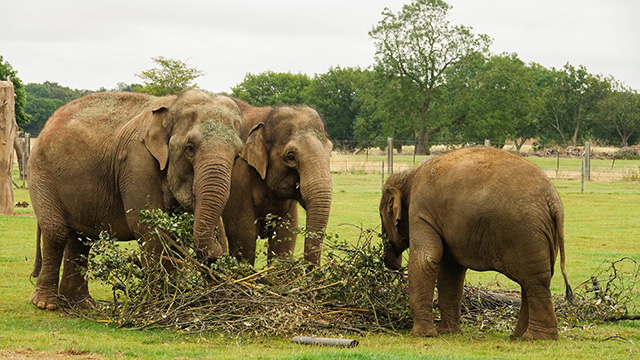 BOOK TICKETS