Price Promise
What Is Our Price Promise?
At Picniq we seek to provide the lowest prices on 'family tickets' so that you can book with confidence and have a great day out knowing you got the best deal!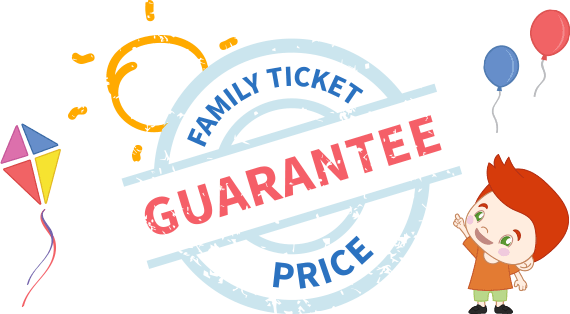 Our Price Promise is Simple
If you find the same 'family ticket' (for the same date) to an attraction offered at a lower price within 48 hours of making your booking on our website https://tickets.picniq.co.uk ‐ then we will credit you the difference!
Our Price Promise covers all 'family ticket' rates available to the general public but excludes discounts you may receive from memberships, corporate schemes, daily deals and group and/or rewards programmes.
This promise only applies to qualifying 'family tickets' and not single tickets but we're working on this! (However, we are always working hard to bring you the best price on these as well!)
The Price Promise excludes all Black Friday deals and promotions.
How to Request a Credit
Make a copy or screen shot of the deal at the lower rate (it must be in the same currency as the Picniq offer) together with a web link to the information if possible.
Send your credit request along with the details of the offer found to [email protected] within 48 hours of making your Picniq booking. Be sure to include your full name, Picniq booking reference, plus your address and a contact telephone number.
Picniq will verify details of the lower price. All credit decisions will be made at the sole discretion of Picniq.
Price match credits will be made to the original credit/debit card used to make the booking and will only apply to applicable tickets.
Alternatively send your request to:
Picniq
22‐24 Oxford Road
Bournemouth
BH8 8EZ