Price Promise
Our Price Promise is Simple
We will always strive to provide you with the lowest prices, whether its attraction tickets, Disney hotels, holidays or a cruise - so that you can book with confidence in the knowledge you're getting the possible best price!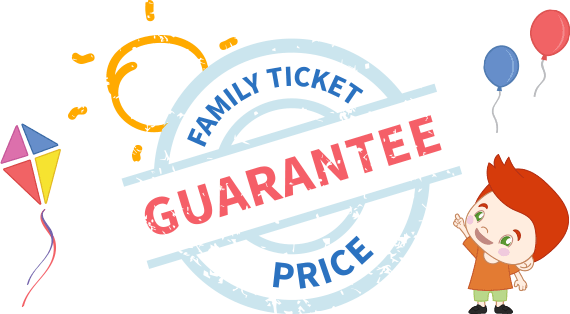 If you've been offered a cheaper deal (ticket or holiday package) or seen a lower price on another website within 24 hours of making a booking - we'll match it and where possible, we'll even beat it!
This sounds great but what's the catch?
Ok, here's how it works...
Simply, send us a copy of your email, screenshot, or website link to [email protected] and don't forget to include details such as:
Name of attraction or hotel
Dates
Validity or Duration
Party size (adults, kids, infants)
Board Basis (dining)
Availability
Include all additional charges (booking / payment / delivery)
Prices must be in quoted in British Pounds (£) from a UK based company and not a part of a group discount / offer or flash sale.
Our team will then check all the details and confirm whether we're able to match the price!
The same price match applies, even if you've just booked through our website and you find a lower price within 24 hrs.
How to make a claim
If you wish to make a claim, please email [email protected] with a copy of the quote and a member of our Price Match team will check all the details and be in touch (we may request further information regarding the price match, if so please respond asap as this may affect our ability to price match).
Should you have any queries about your request either before making it or whilst it is being reviewed, please call or email.
We're always here at Picniq HQ, Space House, 22-24 Oxford Road, Bournemouth BH8 8EZ
Email: [email protected]
Phone: 01202 830838
Our Price Match Top Tips
It's really exciting researching and booking day trips and holidays online, but don't forget to follow our top tips:
Book with an ABTA member and/ or an attractions official partner/ provider
Check company is reputable - look at reviews on an independent review website such as Trustpilot
Look for flexible cancellation policies
If a price seems too good to be true – it probably is!
We're always here and happy to check a quote for you :) we love family fun and finding you great days out and holidays is what we do!
Don't take our word for it, here's just some of the reasons why families prefer to book with us:
Check out our TrustPilot, rated 5* 'Excellent' with over 8,000 reviews
We're also proud to be an agent member ABTA (the Association of British Travel Agents) our membership number is P7390
It's all a part of promise and commitment to offering you, our customer, the outstanding service.
Price Match Terms and Conditions
The cheaper ticket or package must be available on an exact 'like for like' basis. For example, valid for the same date, have the same inclusions, added extras, match the room types etc.
The cheaper ticket must be available to purchase online from a UK based company and not sold out.
The cost of any 'free' extras you have received with your purchase may be taken into account when reviewing your claim and when calculating any refund due. This includes items such as, but not limited to, free gifts (such as toys), photo passes and restaurant vouchers.
The claim must be requested by the lead name on the booking. We also reserve the right to modify or remove Price Match at any time at our discretion, for any or no reason without prior notice and without liability to you.