* No credit card, booking fees or hidden extras
See more freebies
Step into the magic of Disneyland® Paris and enjoy a truly fantastic family experience where the wonderful world of Disney® as you have always imagined can come alive and turn the make‐believe into reality!
Disneyland® Paris has two spectacular parks to explore: Disneyland® Park ‐ where Disney® Characters of your imagination come to life, and Walt Disney Studios® Park where the magic of Disney® and cinema meet in the middle, allowing you to experience something extraordinary!
There's guaranteed to be something to enjoy for every member of the family, from action‐packed rides, to magical shopping and luxurious dining, Disneyland® Paris is definitely a fairy‐tale holiday destination. You can choose to visit both Disney® Parks in just one day, or you could visit for up to four days!
Pirates & Princesses Festival
31st March – 31st May
Pirates and Princesses will fill the streets of Disneyland® Paris with magic and mystery. The highlight of the Pirates and Princesses season is an immersive show on Central Plaza which will include over 100 performers and will take place four times a day! From the pirates team you can expect to see Peter Pan, Wendy, Hock, Smee and Jake. From the princesses team; Ariel, Jasmine, Cinderella, Belle and loads more. Mickey and Minnie may even make some special appearances too!
Marvel Summer of Super Heroes
10th June – 30th September
Hero up this summer at Disneyland® Paris with the spectacular Marvel Summer of Super Heroes event, brand new this year! All the Marvel favourites will be there: Iron Man, Thor, Spider Man, Hulk, Captain America and even the Guardians of the Galaxy to entertain you with epic shows, interactive experiences and meet 'n' greets for those unforgettable memories. This is 2018's big event at Disneyland® Paris and will conclude the 25th anniversary celebrations.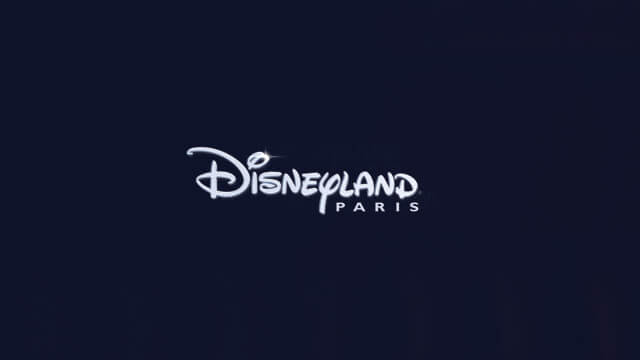 Copyright ‐ © Disney
Read more
Under 3's get in free and do not require a ticket.
Tickets are seasonal so you MUST visit within the valid period. Please ensure that you select the ticket that best suits your needs.
Disneyland® Paris tickets cannot be amended or cancelled. Please ensure that all information you provide is correct.
There is a Baby Care Centre in the Disneyland® Park where mothers can breastfeed/warm up food or bottles and change their babies in an environment comfortable for both mother and child.
Most of the toilets located throughout the park and are equipped with baby changing tables.
Pushchairs can be rented from the Stroller/Pushchair and Wheelchair rental shop.
Picnic baskets may not be taken into the park, but you may take bottled water in and you are able to refill your bottles at the water stations located throughout the park.
Please ensure that you wear appropriate clothing: top and bottom garment and suitable footwear as Disneyland® Paris reserves the right to refuse any one person entry to a ride should they be wearing clothing deemed inappropriate for any reason.
Accessibility:
Disneyland® Paris offers many services that cater to visitors with reduced mobility to ensure that every moment of their stay is truly magical. For full information click here.
The park is wheelchair friendly.
Select Ticket Offer
Please click tickets below to expand more information, visit dates and prices.
Important Information
Picniq accept all debit cards, Maestro, Visa and Mastercard as methods of payment. There is no credit card charge or booking fee.
After making your purchase you will receive an email confirming your order. Your tickets will then be sent to you in a separate email, 24-48 hours later. Please note, this will take longer over the weekend and may also somethimes take longer during busy periods. Bookings are prioritised to ensure you have your tickets before the selected visit date
You will need to print your eTicket and take it with you in order to gain access to the attraction.
Certain shows, attractions, parts of Disney® parks, events, shops and restaurants are only open during certain seasons and may be closed, modified, delayed or removed without any advance notice.
Parks usually open at 10am but closing time may vary depending on the season. For specific times please check with the park before you visit.
Disneyland® Paris opens every day of the year. This means that from time to time certain rides are closed for maintenance and upgrades. It is best to check the Disneyland Paris® website for attraction closures prior to making your booking ‐ especially if a particular ride is an important part of your visit.
Children under 3 enter the park for free. Your child does not need a ticket provided they are under the age of 3 on the first day that you visit the park.
Tickets for the Disneyland® Paris New Year's Eve Party are stand‐alone tickets and cannot be used for full day park admission.
On the 31st December 2018 the Disneyland® Park will close at 7pm for guests who do not have dedicated tickets for the event. Walt Disney Studios® Park will remain open until midnight.
Tickets purchased through Picniq are non-refundable and non‐changeable as stated by the terms and conditions of Disneyland® Paris.
Map & Directions
Click to activate map
Directions
Disneyland® Paris is fully accessible by plane, train, bus, taxi, car or foot!
The park gates are located just 20 miles from the centre of Paris which is approximately an hour from Paris airports by bus, or just a 2 minute walk from Marne‐la‐Valee' train station. For those travelling from Paris by train the Parks are only a 35 minute (approx) trip on the regional RER train.
The Eurostar runs right to the gates of Disney® Parks.
Opening Times
Parks usually open at 10am but closing time may vary depending on the season. For specific times please check with the park before you visit.
Certain shows, attractions, parts of Disneyland® Parks, events, shops and restaurants are only open during certain seasons and may be closed, modified, delayed, removed without any advance notice.