* No credit card, booking fees or hidden extras
See more freebies
Step into the magic of Disneyland® Paris and enjoy a truly fantastic family experience where the wonderful world of Disney® as you have always imagined can come alive and turn the make‐believe into reality!
Disneyland® Paris has two spectacular parks to explore: Disneyland® Park ‐ where Disney® Characters of your imagination come to life, and Walt Disney Studios® Park where the magic of Disney® and cinema meet in the middle, allowing you to experience something extraordinary!
There's guaranteed to be something to enjoy for every member of the family, from action‐packed rides, to magical shopping and luxurious dining, Disneyland® Paris is definitely a fairy‐tale holiday destination. You can choose to visit both Disney® Parks in just one day, or you could visit for up to four days!
Adults @ Child Prices Special Offer
8th Jan - 1st April (1 Day Visits)
The Adults @ Child prices offer is back for 2019, saving you up to 45% compared with the gate price when visiting Disneyland® Paris between the 8th January and 1st April with any 1 day ticket.
Special Parties
1st June 2019 - Magical Pride, celebrating diversity at the place where dreams come true.
15th June 2019 - Disney Loves Jazz, swing to the rhythm of jazz music through Walt Disney Studios®.
5-7th July 2019 – Electroland, where music meets magic!
Marvel Season of Super Heroes
From 23rd March - 16th June 2019
Even the toughest Super Heroes need help sometimes! From the 23rd of March be the first to answer a call and help the Marvel Super Heroes save the day. With a chance to assemble your own super squad and stand shoulder to shoulder with some of Disney's most famous super heroes such as Spider-Man, Iron Man, Captain America and Black Widow you will be fully immersed in a magical world of Super Hero fun!
The Lion King & Jungle Festival
30th June - 22nd September 2019
Go bananas for the brand new all-swinging, all-dancing, absolutely mesmerising Lion King & Jungle festival and feel the rhythm of the jungle in your heart when you visit Disneyland Paris in the summer of 2019. With fresh new shows and exciting experiences this season is guaranteed to be a wild one!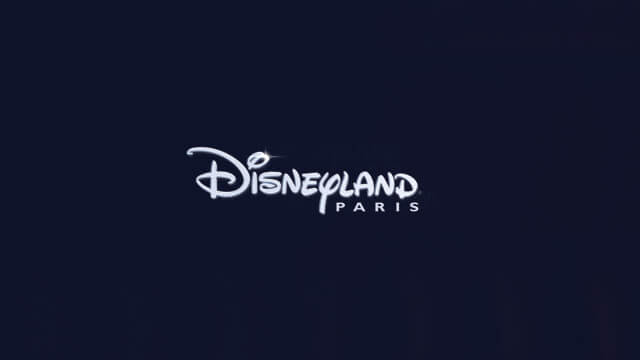 Copyright ‐ © Disney & ™Lucasfilm Ltd 2019
Read more
Under 3's get in free and do not require a ticket.
Tickets are seasonal so you MUST visit within the valid period. Please ensure that you select the ticket that best suits your needs.
Disneyland® Paris tickets cannot be amended or cancelled. Please ensure that all information you provide is correct.
There is a Baby Care Centre in the Disneyland® Park where mothers can breastfeed/warm up food or bottles and change their babies in an environment comfortable for both mother and child.
Most of the toilets located throughout the park and are equipped with baby changing tables.
Pushchairs can be rented from the Stroller/Pushchair and Wheelchair rental shop.
Picnic baskets may not be taken into the park, but you may take bottled water in and you are able to refill your bottles at the water stations located throughout the park.
Please ensure that you wear appropriate clothing: top and bottom garment and suitable footwear as Disneyland® Paris reserves the right to refuse any one person entry to a ride should they be wearing clothing deemed inappropriate for any reason.
Accessibility:
Disneyland® Paris offers many services that cater to visitors with reduced mobility to ensure that every moment of their stay is truly magical. For full information click here.
The park is wheelchair friendly.
Select Ticket Offer
Please click tickets below to expand more information, visit dates and prices.
Important Information
Picniq accept all debit cards, Maestro, Visa and Mastercard as methods of payment. There is no credit card charge or booking fee.
After making your purchase you will receive an email confirming your order. Your tickets will then be sent to you in a separate email, 24-48 hours later. Please note, this will take longer over the weekend and may also sometimes take longer during busy periods. Bookings are prioritised to ensure you have your tickets before the selected visit date
You will need to print your eTicket and take it with you in order to gain access to the attraction.
Certain shows, attractions, parts of Disney® parks, events, shops and restaurants are only open during certain seasons and may be closed, modified, delayed or removed without any advance notice.
Special parties/events are not included in standard park tickets and need to be purchased separately. On dates where Electroland, Magic Pride and Disney Loves Jazz take place, visitors with standard park tickets who do not hold tickets for the special event will be removed from the park earlier.
Parks usually open at 10am but closing time may vary depending on the season. For specific times please check with the park before you visit.
Disneyland® Paris opens every day of the year. This means that from time to time certain rides are closed for maintenance and upgrades. It is best to check the Disneyland Paris® website for attraction closures prior to making your booking ‐ especially if a particular ride is an important part of your visit.
Children under 3 enter the park for free. Your child does not need a ticket provided they are under the age of 3 on the first day that you visit the park.
FASTPASS® is a free service offered by Disneyland® which is included in all park tickets. This service works on a limited distribution of tickets which means that at certain points during the day, the machines may stop giving out tickets if all slots have already been distributed. Please note you may only book one FASTPASS® at a time.
Tickets purchased through Picniq are non-refundable and non‐changeable as stated by the terms and conditions of Disneyland® Paris.
Map & Directions
Click to activate map
Directions
Disneyland® Paris is fully accessible by plane, train, bus, taxi, car or foot!
The park gates are located just 20 miles from the centre of Paris which is approximately an hour from Paris airports by bus, or just a 2 minute walk from Marne‐la‐Valee' train station. For those travelling from Paris by train the Parks are only a 35 minute (approx) trip on the regional RER train.
The Eurostar runs right to the gates of Disney® Parks.
Opening Times
Parks usually open at 10am but closing time may vary depending on the season. For specific times please check with the park before you visit.
Certain shows, attractions, parts of Disneyland® Parks, events, shops and restaurants are only open during certain seasons and may be closed, modified, delayed, removed without any advance notice.