Zip World Fforest Coaster is now closed until February 2021. Tickets are now on sale for February Half Term! 
FLY through the forest at exhilarating speeds on the Fforest Coaster, the only Alpine Coaster of its kind in the UK!
Strap into your sledge and enjoy riding 1 kilometre through the Zip World forest at speeds of up to 25mph! This ride is similar to a toboggan but runs on secure rails which makes it a fun all-weather activity (the sleds even have rain covers!) The rider also controls the brake on each sledge so you can either go fast for the thrills or slow to take in the amazing views. You get 3 runs per ticket so why not do both?
You can ride individually or in pairs, children must be at least 3 years old.
Zip World has taken steps to ensure your visit is safe and as great as always, these include:
You sign your waiver form online before you visit
Please wear a face covering if you have one
Enhanced cleaning routines
Contactless payment on-site only
New signage and wayfinding to keep you safe
Reduced the number of slots available to give you more space
If you book a shared sledge ticket, the two people need to be from the same household.
Once you have booked your tickets you will need to email Zip World to pre-book a timeslot. Details will be given on your email confirmation.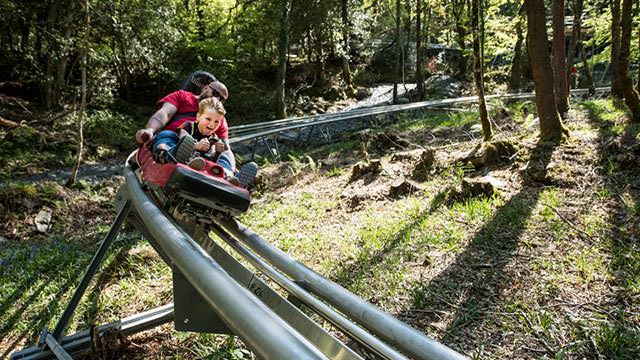 BOOK TICKETS