Set within the heart of the stunning Lake District, Go Ape Grizedale offers your little adrenaline junkies the chance to take on a Tree Top Adventure, try out a Forest Segway and, just for aspiring little monkeys, a Tree Top Junior course! The extra brave can take on a Zip Trekking Adventure with seven tandem zip lines overlooking the firs of the Cumrbian hideaway!
What activities are available at Grizedale?

Tree Top Adventure, £33 for 16yrs+, £25 for 10-15yrs, not suitable for under 10's
Set in the tree tops, 'gorillas' (that's you!) will swing, jump, balance and zip across the amazing trails that will take you from tree to tree through tunnels, across ropes and onto nets! Each section finishes with an awesome zip wire that gets your feet back firmly on the ground!

Tree Top Junior £18 flat rate for all ages
Easier and lower than the classic Tree Top Adventure, but just as fun! Aimed at 6-12 year olds 1 metre tall and over. An adult must take part and may supervise up to 8 children, however it is recommended that on a first visit 1 adult supervises just 1 child.

Segway Experience: Adventurers £35 for 1 hour, for riders 7 stone+
Roll along the rugged forest floor for 1 hour taking in the epic vistas on a self balancing electric Segway. 1 adult may supervise up to 3 children.

Zip Trekking: £45 for two hours, suitable for ages 13+
A 2 hour experience available at Grizedale in Cumbria only. Traverse the firs at Grizedale Forest via a network of 7 exhilarating zip lines!
Read more
There are strict safety guidelines that must be adhered to during your Go Ape experience. Prior to your chosen activity you will be given a training session by the Go Ape expert staff who will be on hand to ensure your safety.
Important Information
Go Ape tickets are available for purchase online up until 11:45pm the day before the intended visit.
Picniq accept all debit cards, Maestro, Visa and Mastercard as methods of payment. There is no credit card charge or booking fee.
Online bookings are limited to a maximum of 12 tickets per transaction.
Once you have booked you will be sent an email containing voucher codes. These codes must be redeemed directly via the Go Ape customer service line. Details will be provided on your email confirmation.
Tickets purchased through Picniq are non refundable. The date of the visit can be amended for a fee of £10. Terms and conditions apply.

Picniq Ltd acts as agent for all tickets / bookings on behalf the of the supplier/principle('the attraction'). Picniq booking terms click here
Your voucher will be sent via email to be redeemed online.
Map & Directions
Click to activate map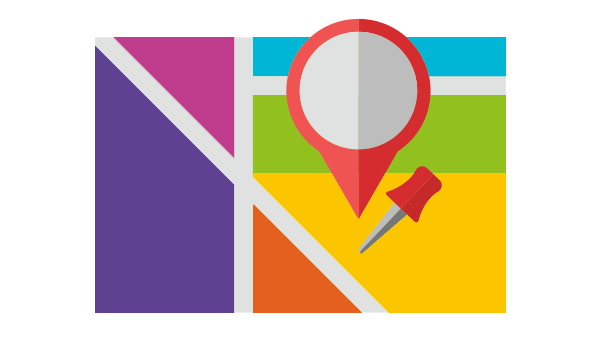 Directions
Hawkshead
Cumbria
LA22 0QJ
Please do not use the Ferry across Windermere, it will delay your journey, you might miss your session and this will result in the possibility of not being able to do your activity. Waiting times for the ferry are often in excess of 45 minutes. Feel free to use it on your return journey when you have more time.
Recommended route is from the south via the A590 and Newby Bridge. Follow signs to Hawkshead, past the Swan Hotel at Newby Bridge and through Lakeside, up the west side of Windermere.
As you come to Hawkshead (approximately 8 miles, 20 minutes, from the A590 turn) take the small left turn signed to Grizedale next to two white cottages. If you go past a repair garage and a primary school, you have missed the turn.
Continue for three miles up over the hill and down the other side and park in Kennels car park on the right, or Hall Car Park on the left another half mile further on.
From the North get to Ambleside and follow the signs to Hawkshead and then to Grizedale, taking the small right hand turn 200yrds past the school. Continue for three miles up over the hill and down the other side and park in Kennels car park.
From Kennels Car Park, follow the large finger board signs to Go Ape. This will take you alongside the river and underneath the course itself. It will take approximately 5-7 minutes.
From Hall Car Park, walk uphill following signs for the Visitor Centre. Cross the road and enter the Courtyard. From there, we are opposite the Play Park. Approximately 5 minute walk.
Due to the rural nature of the locations, postcodes are not always accurate when using sat-nav. Please always check the route it has given you before setting off, and cross reference with a map.
Opening Times
Opening times vary depending on the location you have chosen. For full details and closure dates, please check with Go Ape.