HOTEL & TICKETS FROM £378
Disney's Santa Fe

£378

Disney's Hotel Cheyenne

£401
*Hurry, several dates already sold out!
Thinking of booking a trip to Disneyland® Paris in 2020? - We've got a great deal so you can be sure to save every last penny!
Enjoy an utterly magical trip to Disneyland Paris with the family in 2020 for only £378!
Yep, you read that right...from just £378!  (2 night / 3 days in the parks)
This amazing offer is available when you book a 2, 3 or 4 night stay between by 7th January 2020 and 1st March 2020 for 2 adults and 2 children under the age of 7 at one of the following hotels: Disney's Hotel Santa Fe, Disney's Hotel Cheyenne and Disney's Davy Crockett Ranch.
For Arrivals from 7th January 2020 to 31st March 2020 from Sunday to Wednesday
Hotels in this offer:
Disney's Santa Fe - Family prices from £378 (incl. all taxes and fees)
Based on 2 Adults and up to 2 children under 7 years
Feel the warmth of the mellow American Southwest with the magical themed setting -
Do your little ones love cars? Each bedroom is bright and colourful, themed around Disney Pixar's Cars!
This hotel is just a 20 minute's walk away, or a few minutes by free shuttle, from the parks!
Disney's Hotel Cheyenne - Family prices from £401 (incl. all taxes and fees)
Based on 2 Adults and up to 2 children under 7 years
Yee-ha cow boy! An old-time Wild West Escape with saloons and squares surrounding it! Each room is themed around Sherriff Woody, perfect if your children are big-time Toy Story fans!
Plus, it's just a 20-minute walk away from the parks or 5 minutes by the free shuttle service.
Disney's Davy Crockett Ranch - Family prices from £444 (incl. all taxes and fees)
Based on 2 Adults and up to 2 children under 7 years
140 acres of tranquil woodlands and your own spacious cabin sounds perfect for your family!
Just a 15-minute drive to the parks, free car parking at the Parks included
Please note: The Davy Crockett swimming pool/area is closed for maintenance between 13th-17th Jan 2020
Check-in from 3pm / Check-out 11am
Please Note: Available for new bookings made between 16th October and by 27th November 2019 and subject to availability - due to the nature of this offer, early booking is highly recommended.
If your booking is sold out on your chosen date, you will be offered an alternative room or hotel (additional costs may apply) - alternatively we'll provide a full refund of your booking.
Looking for tickets only - click here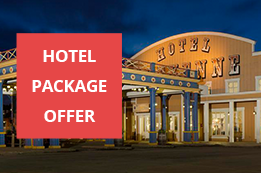 Please Note:
Tickets are sent by email within minutes of booking

You will need to print your eTicket
Your ticket includes:
2,3,or 4 night stay at either Disney's Hotel Cheyenne, Hotel Santa Fe or Davy Crockett Ranch for two adults and two children under 7yrs old at the time of travel.
Park tickets for 3,4 or 5 days, depending on the selected package
Hotel Parking
Important Information
Booking and Ticket Information
The My First Disney special offer is valid for 2 adults and 2 children under 7yrs old. Child ages will be required after booking.
After making your purchase you will receive an email confirming payment and asking for passenger information, including dates of birth. Once you have responded, you will receive a further email confirming your booking.
Due to the nature of this popular offer, availability changes quickly. In the unlikely event that your selected hotel room or date has become unavailable you will be offered an alternative or a full refund.
This special offer must be booked by 27th November 2019 for travel dates between 7th Jan- 30th March 2020. Arrivals must be Sunday- Wednesday.
Dates excluded from this offer are 16th February to 1st March 2020.
Rooms designed for guests with disabilities are also available, please call us to check availability.
This special offer does not include breakfast or meal plans. Should you wish to add this please contact our Customer Service team.
Please note that the pool area at Disney's Davy Crockett resort is closed for maintenance 13-17th Jan 2020
Standard FASTPASS® is included with all park tickets, should you wish to upgrade to Super or Ultimate FASTPASS® please call our or email Customer Service team.
Picniq accepts all debit cards, Maestro, Visa and Mastercard as methods of payment. There is no credit card charge or booking fee.
Tickets purchased through Picniq are non-refundable and non-changeable as stated by the terms and conditions of Disneyland® Paris.
Picniq Ltd (ABTA number P7390 acts as agent for all tickets / bookings on behalf the of the supplier/principal ('the attraction') subject to Picniq booking terms andDisneyland® Paris booking terms.
Magical Extras:
Please call our friendly customer service team if you wish to add extras such as meal plans, Fast Pass upgrades
Customer Service team: Call- 01202 830838 or email tickets@picniq.co.uk
Park Information
Parks usually open at 10am but closing time may vary depending on the season. For specific times please check with the park before you visit.
Certain shows, attractions, parts of Disney parks, events, shops and restaurants are only open during certain seasons and may be closed, modified, delayed or removed without any advance notice.
Special parties/events are not included in the park tickets and need to be purchased separately.
Disneyland® Paris opens every day of the year. This means that from time to time certain rides are closed for maintenance and upgrades. It is best to check the Disneyland Paris® website for attraction closures prior to making your booking - especially if a particular ride is an important part of your visit.
Children under 3 enter the park for free. Your child does not need a ticket provided they are under the age of 3 on the first day that you visit the park.
Standard FASTPASS® is a free service offered by Disneyland® which is included with all park tickets. This service works on a limited distribution of tickets which means that at certain points during the day, the machines may stop giving out tickets if all slots have already been distributed.Please note you may only book one FASTPASS® at a time.
You will need to print your eTicket
Map & Directions
Click to activate map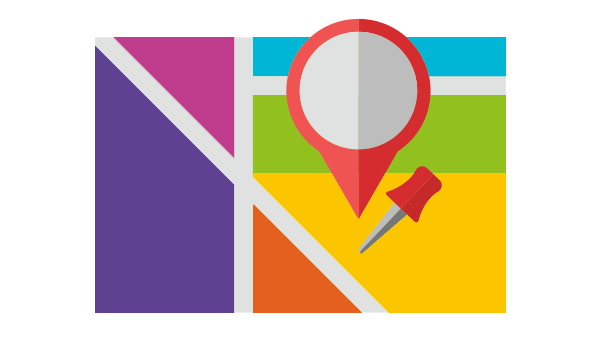 Directions
BOOK TICKETS