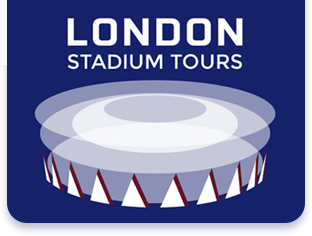 Take a fun and memorable self‐guided audio tour around the London Stadium (now home to West Ham United!) and navigate your way through a number of sporting themes from football to athletics! Experience what it's like to walk through the 'tunnel', check out the changing rooms and explore the stands. There are plenty of photo opportunities and at the end of the tour you will get a free personalized certificate!
The interactive devices allow you to control your own tour, enabling you to listen only to the content that you are interested in ‐ and there will definitely be something for everybody.
The tour is offered in 5 languages ‐ English, French, German, Italian and Spanish.