With the NEW Days Out Card, you can save money at participating attractions across the UK. Designed to provide families with a fab day out for less at some fantastic attractions.
The card costs £29 for the year but we are launching it at a special introductory rate of just £14.95! And if bought at the same time as attraction tickets, you will save an additional 10% on your basket value (up to a maximum of £10)!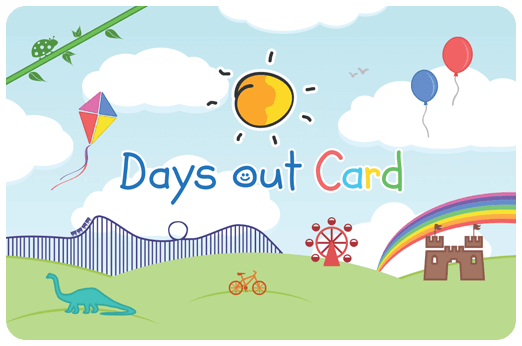 Please Note:
Email confirmation will be sent within minutes of your purchase.
Your card will be sent to the address provided within 5 working days of purchase.
About the card:
Your card gives you discounts at attractions in the UK. See website.
More and more deals being added weekly.
You will receive your super cool, new, shiny membership card within 5 working days of your order.
As a Days Out Card member you will be entitled to secret deals which cannot be found on the internet.
Further discounts on selected tickets sold through Picniq during promotional times.
Important Information
Cards will be sent out within 5 working days of your order.
No refunds will be issued on Days Out Cards and the card is not transferrable.
Your card will have your name, membership number and expiry date detailed.
If lost or damaged, replacement cards cost £6.00 including postage.
Picniq accepts all debit cards, Maestro, Visa and Mastercard as methods of payment. There is no credit card booking fee.
Your card will be sent to the address provided within 5 working days of purchase